GET FIT AND FEEL GREAT with shapez body progress tracker
Reach your weight goal and adapt a healthy lifestyle through regular progress tracking. If you want to track weight loss or muscle mass, our app is here to help you.
fully-featured progress photo app
Add your photos along with the weight and measurements
Track also body fat percentage or muscle mass
See any two pictures in before/after comparison
Share your results via the share tool that we provide
From all angles
Track your body from 3 different angles so you get the best picture on how your progress is going.
Measure everything
Track up to 11 points of measurements as a free user. With Premium account you are able to track 10 measurements more and also 3 custom ones.
Over 100k happy users worldwide
Connect with your trainer
If you have a trainer, then he/she can create an account in our other app Shapez Trainer. Then you can connect with the trainer in the Body Progress Tracker and share with him/her your progress photos and measurements.
More about trainer app
Get more with premium
Track your BMI
Synchronize with Apple Health or Google Fit
Track 10 more measurements
Track 3 completely custom measurements
Access the premium support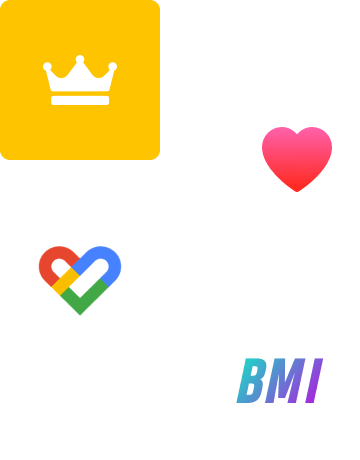 Are you ready?
Start today! Get on your journey for a better body right now. Shapez - Body Progress Tracker is available on Android and iOS.